Hi everyone! Karen here with today's featured layouts! We have so many gorgeous layouts this month. What are you working on? There are so many different scrapbooking projects out there now and we're seeing a lot of the "Project Life" albums around blogland. I'd like to try one, but not sure if I could keep it up for the entire year? Probably not that hard is it .. lol!
Ok, lets showcase some layouts!
From our 2nd week, which is our Colour Challenge
Karen B!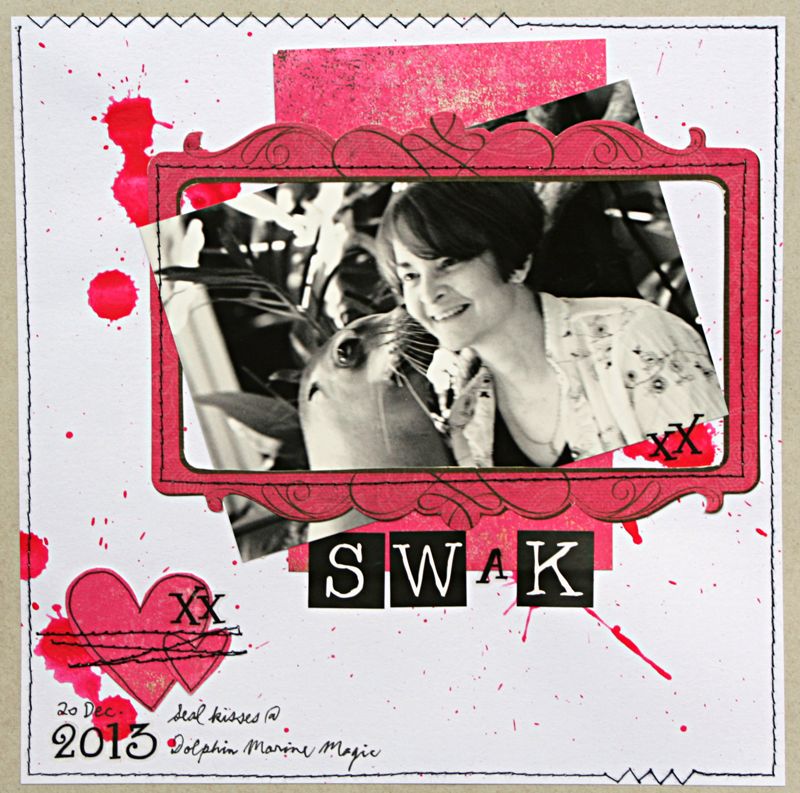 From our 3rd week, which is our "Use the Word Love" challenge
GEORGIE!
And from this weeks challenge, our last one this month, Food/Beverage/Guilty Pleasures
SCRAPBOOK CHRIS!
Thank you so much for joining us!! LOVE your layouts and we're seeing some new faces, yay!! Hope you come back and join us each week! Don't forget to grab your Featured badge on the left sidebar for your blog. Also, time is running out! Feb challenges end on Friday at 9pm EST!! Get those LO's in for the chance to win AND a chance at being our GDT for March! All the links are on the right hand sidebar. Have a FABULOUS day!!
Thanks so much for stopping by and hope you find time to create with us this week!